Dicom viewer RT
The "radiotherapy structure set" (RTSTRUCT) object of the DICOM standard is used for the transfer of patient structures and related data. It contains mainly the information for regions of interest (ROIs) and points of interest.
For futher informations, please refer to the DICOM NEMA standard here.
The Inserm U1189 OncoThAI unit developed tools for viewing dicom images and RT-STRUCT dicom images.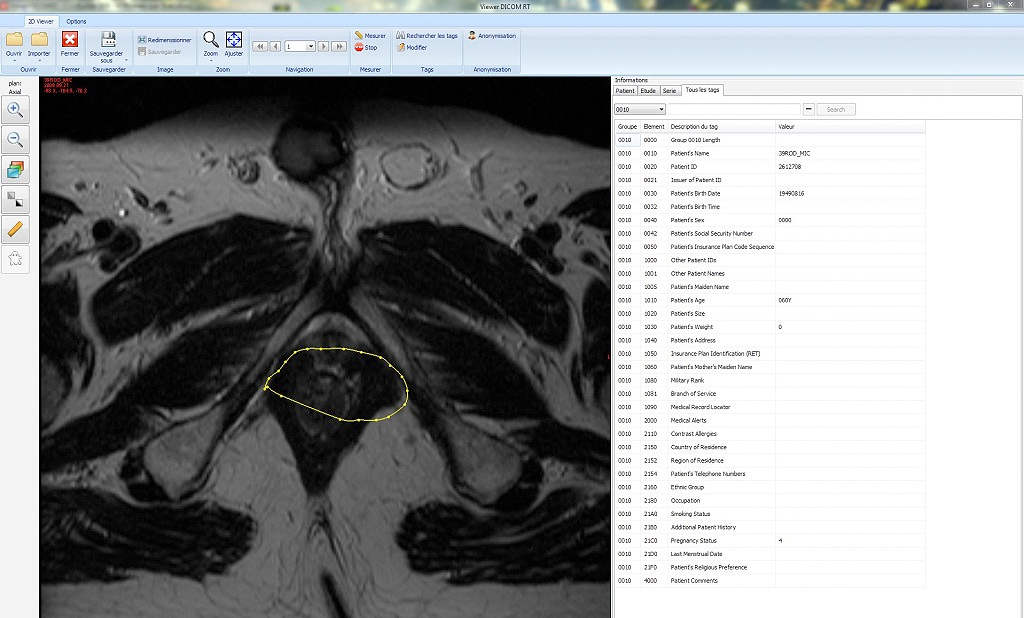 Brochures