Light Efficiency Calculator
Photodynamic therapy is a well-established treatment for various dermatological diseases including actinic keratoses (AK).
Although the clinically approved protocols for PDT of AK require irradiation with red light or daylight in Europe and with blue light in USA, there is a growing interest in other lights particularly in white lights.
Light sources can be characterized by various quantities : illuminance (lux), irradiance (W/cm²), effective irradiance (W/cm²).
To compare the consistency of the light sources, it may be necessary to switch from one quantity to another. We have therefore developed a computer software "Light Efficiency Calculator for PpIX PDT" that, from any spectral irradiance automatically and instantly displays the values of the illuminance, the irradiance and the effective irradiance.
This software has been filed with the computing program protection agency and is avalaible online : http://www.oncothai.fr/light-efficiency-calculator/index.php
---
Dicom viewer RT
The "radiotherapy structure set" (RTSTRUCT) object of the DICOM standard is used for the transfer of patient structures and related data. It contains mainly the information for regions of interest (ROIs) and points of interest.
For futher informations, please refer to the DICOM NEMA standard here.
The Inserm U1189 OncoThAI unit developed tools for viewing dicom images and RT-STRUCT dicom images.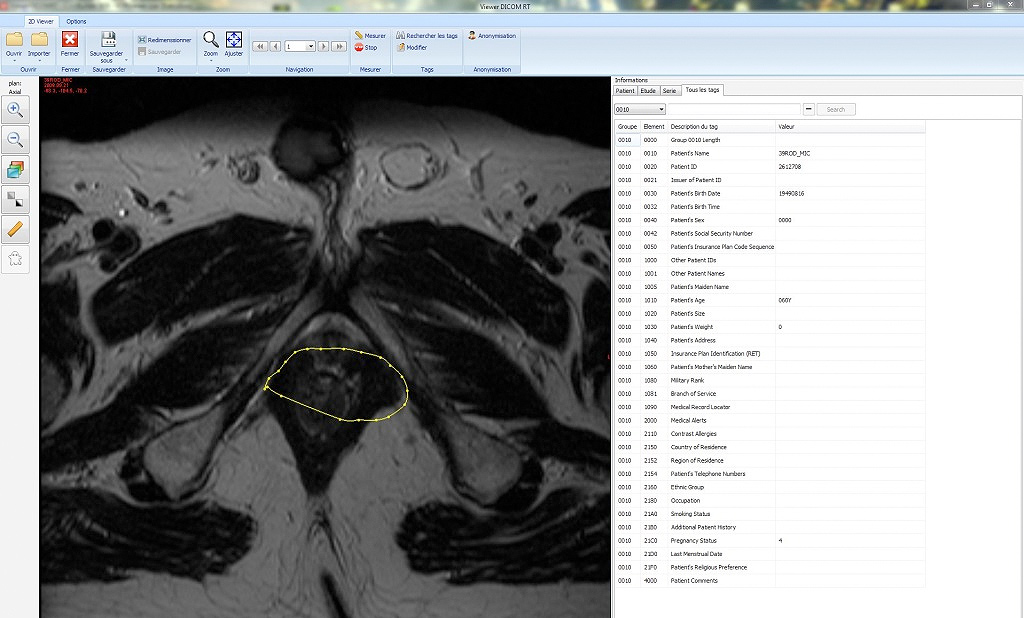 Brochures
Newsletter

Download newsletter October 2018 [French]

Download newsletter December 2018 [French]

Download newsletter September 2019 [French]

Download newsletter June 2020 [French]