OncoThAI "Image Assisted Laser Therapies for Oncology", created in 2005 is a joint research unit associating Inserm, University of Lille and Lille University Hospital. Renewed under the label UMR INSERM U1189, the laboratory is located on the campus of the Lille University Hospital (Nothern, France) and benefits from a clinical and technological environment favorable to achieve translational research.
OncoThAI develops minimally invasive therapies using laser light. These therapies rely on multimodality imaging from preoperative simulation or planning, intraoperative guidance, or postoperative monitoring and therapeutic evaluation.
OncoThAI brings together many researchers from different specialties. Physicists, mathematicians, computer scientists and control engineers work closely with medical teams involved in developing new therapeutic solutions. Through this multidisciplinary configuration, OncoThAI sponsors several clinical trials to evaluate different medical technologies developed in the laboratory.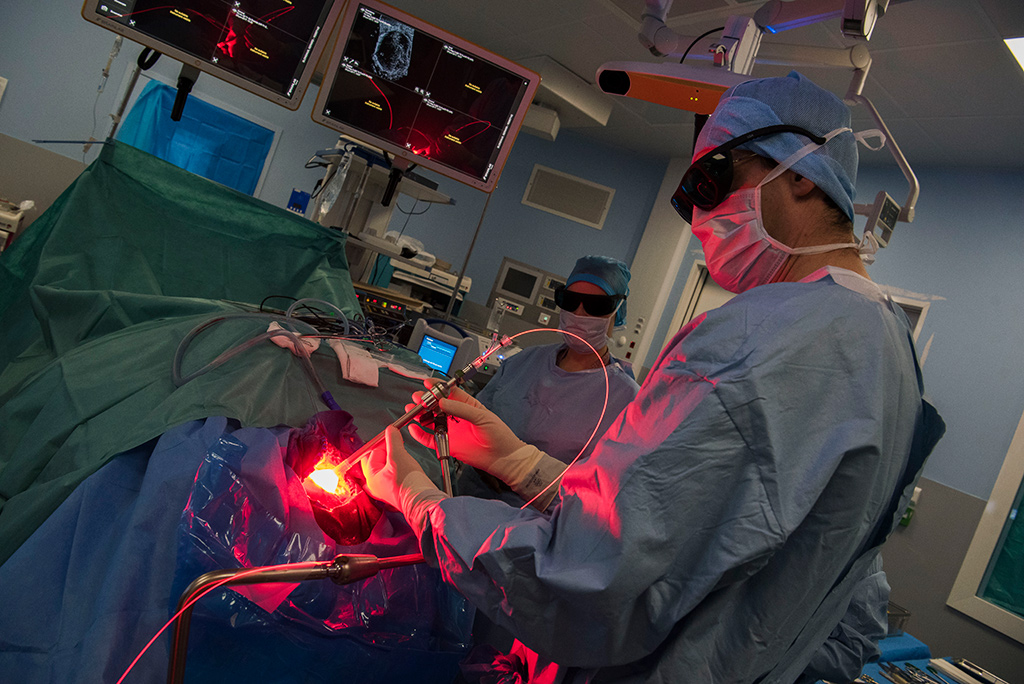 OncoThAI aims to control the entire process to conduct applied and applicable research. OncoThAI's skills extend from development of proof of concept to clinical applications and therefore involve know-how in original design of medical devices, software development or setting up and sponsoring pre-clinical and clinical.
To achieve its objective of quickly transposing research from bench to bedside, OncoThAI has implemented software and hardware technology platforms, spin-off of its research on:
mathematical modeling of light-tissue interaction,
medical imaging,
simulation, planning and treatment monitoring.
These platforms are essential to the performance of preclinical or clinical trial and are the basis of technology transfer.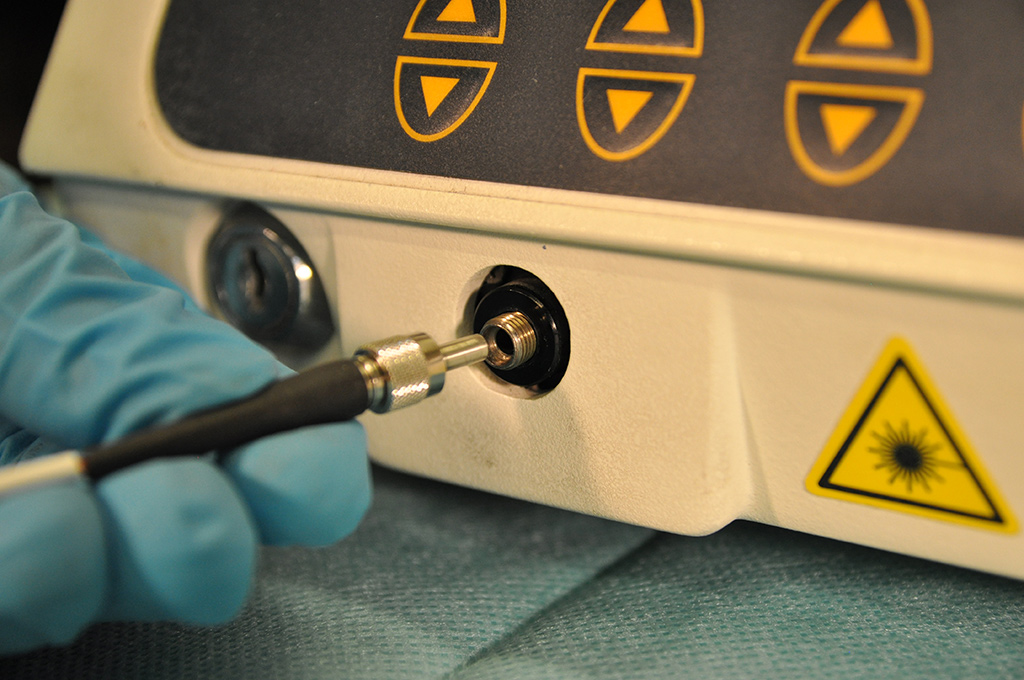 Today, OncoThAI is involved in several clinical trials resulting from its research in Gynecology, Neurosurgery, Dermatology, Urology or Thoracic Surgery and is a key player in several national and international research projects.
Main research programs concern
Localized cancers such as those of Prostate, Brain (glioblastoma), breast, using interstitial (focal) laser therapies
Diffused cancers of the peritoneal cavity (carcimatosis), of the pleural cavity (mesothelioma) using intracavitary laser therapies
More about Onco ThAI :